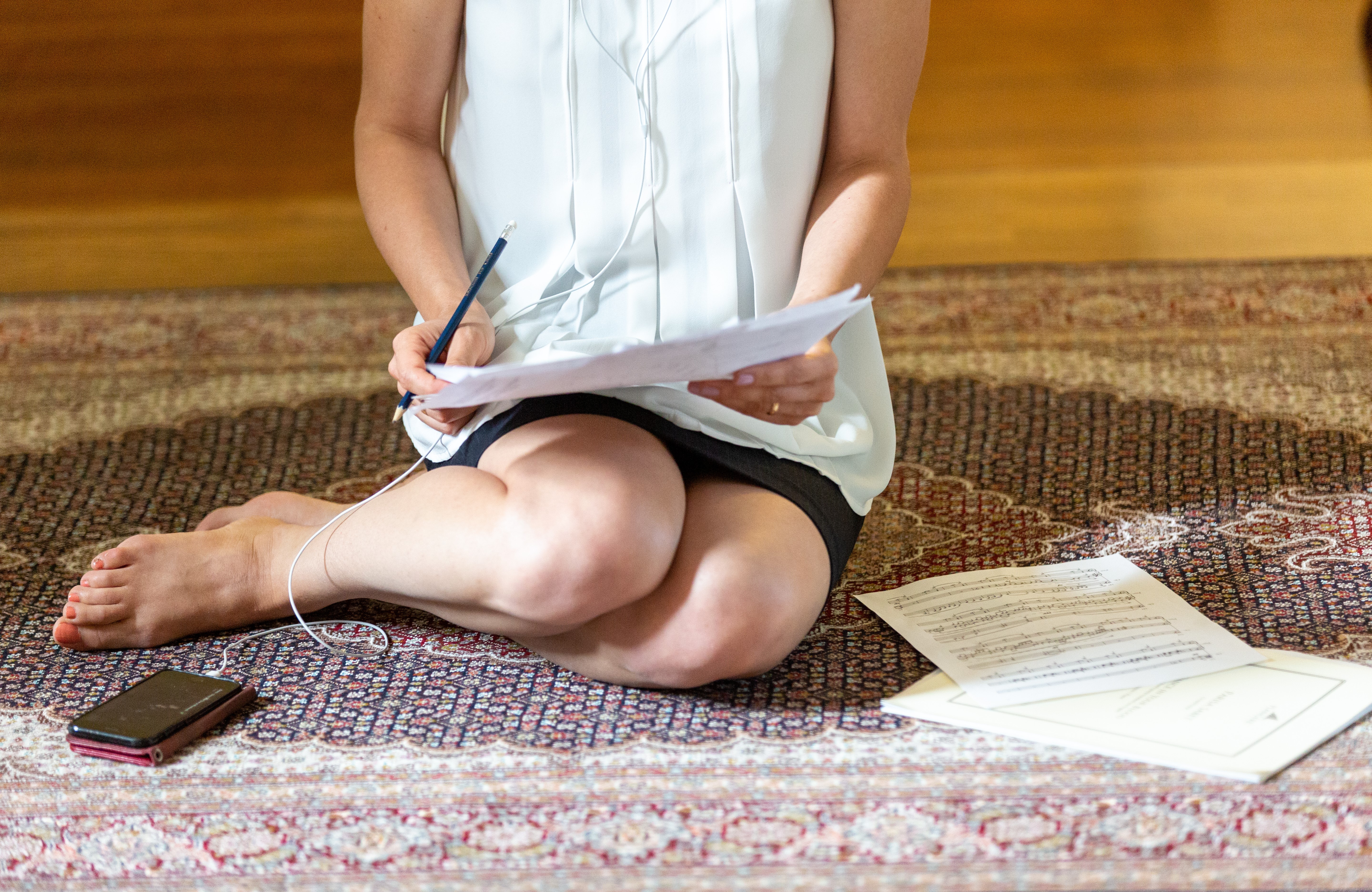 ​
Biography
Award-winning composer Parisa Sabet writes music that is commissioned and performed internationally. Her distinctive musical language springs from her Iranian roots, Western education, and passion for socially engaged arts. Interweaving sounds both recognizable and new, her compositions evoke emotions, conjure images, and relate stories, often about pressing social issues. A Cup of Sin, for instance, scored for soprano and electric guitar quartet, examines violence against women. The Seville Orange Tree, for flute and piano, depicts a sacred site in Shiraz, Iran where a treasured tree would scent the breeze.
Recent premieres of her music have taken place in her adopted home of Toronto as well as in Seattle, Sydney and Chicago. Among her recognition in 2020, Sabet was recipient of the Kathleen McMorrow Music Award and was selected by the Mécénat Musica Prix 3 Femmes to compose an opera in collaboration with librettist, Nika Khanjani; productions are planned for 2021 in Canada. In 2015, she was awarded the Ann H. Atkinson prize for her poignant piece, Visiting Grandpa. Her song cycle, Dance in Your Blood, with text by 13th-century Persian poet Rumi, won the 2014 Violet Archer Composer's Prize and is published by Plangere Editions.
Through her socially engaged arts initiatives, Sabet strives to foster harmony among diverse people. In 2019 in Toronto, her production titled The Dawn Initiative, funded by the Ontario Arts Council and others, presented world premieres of music by an international lineup of composers, including Sabet, who crafted pieces to inspire social unity. Previously, as co-artistic director of the Israeli-Iranian Musical Initiative, also in Toronto, she produced new-music concerts that featured compositions by herself and two Israeli composers. With lead funding from the Toronto Arts Council, the performances celebrated Jewish, Israeli, and Iranian cultures and attracted appreciative, multinational listeners who would not normally be found in the same room.
Her compositions for film enrich multiple internationally screened documentaries that probe Persian history and Iranian government persecution. Titles include From Baku to Belmont (2015) and Layegheh (2016), directed by Rashin Fahandej, and Dust-Flower-Flame (2015), by Shabnam Tolouei, about the 19th-century female poet Tahirih Qurratul-Ayn.
As a scholar, she focuses on Persian culture and the synthesis of Western and Persian musical languages. In 2013, the Social Sciences and Humanities Research Council of Canada supported her study of a Persian folk dance now banned in Iran but that is secretly performed; her orchestral composition, Those Still Dancing, arose from her findings. In 2014, Ontario Graduate Scholarship funds enabled her to examine ways in which contemporary Iranian composers integrate traditional and Western musical idioms; her quintet ShurAngiz, published by the Canadian Music Centre, demonstrates the techniques she uncovered.  
Sabet also embraces roles as a cultural leader. She serves as a member of the Board of Directors of the Aurora Cultural Centre in suburban Toronto and uses her audio production skills to produce Farsi-language radio programs, currently for the Persian Baha'i Media Service in Washington DC, where she has been a producer since 2014.
Sabet earned the Doctor of Musical Arts and Master of Music degrees in composition from the University of Toronto, where her honors included the Mirkopoulos and Miller/Khoshkish fellowships and the Tecumesh Sherman Rogers Graduating Award given to a musician on the cusp of making important contributions to the field. She completed her Bachelor of Music degree with honors at Roosevelt University in Chicago. Among her teachers are Christos Hatzis, Keith Tedman, Kyong Mee Choi, Ka Nin Chan, and Stacy Garrop. Her adventure with music began at age 9 with piano lessons in Shiraz.
Learn more about Parisa Sabet and listen to her music at her website: ParisaSabet.com
​